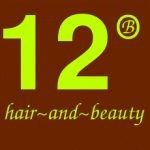 OpenGlobal was asked by 12b Hair and Beauty to create a brand new website to reflect their renaming and rebranding. Search engine optimisation was required to rapidly build the website's prominence in the local area.
12b Hair and Beauty
12b Hair and Beauty is the new name for a well established hair dressing salon in Redditch. After being bought and developed into a comprehensive beauty salon, the owner wanted a brand new website to build on their success and generate new clients.
Strategy
A new website was created from scratch using a modular content management system which enable the staff to update the website themselves, adding new pages and new special offers as well as running a blog with advice and beauty tips.
An integrated newsletter was added to the website so that visitors could subscribe directly from the website and newsletters can be sent out on a regular basis to promote repeat custom.
The modular nature of the website means that new features can be easily added at a later date, such as an e-commerce shop to sell beauty products directly over the internet.
The website was search engine optimised and search engine marketing strategies were used to increase the natural rankings of the website without resorting to pay-per-click advertising.
Results
The website is now ranking on the first page for all of their primary keywords as well as a considerable number of their secondary terms. They have several number one ranking terms in their local area and are featured prominently on Google Maps.
The website receives nearly 600 unique visitors each month and has a high conversion rate with a lot of new clients being generated through the website alone.
I am pleased with our website designed for us by OpenGlobal. I'm finding that we are getting a lot of custom when people Google for salons in the area! I ask why they choose us and they always say they loved the website, the competitors' websites did not impress them a great deal. If they are impressed by the website then they felt they would be impressed by the salon... Many thanks for the help. Also, whenever we need help and assistance with the website, they are always there!
Mandy Harrison, 12b Hair and Beauty