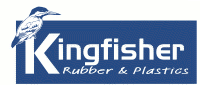 Kingfisher Rubber approached OpenGlobal to redesign and promote their website which they had had for many years, but was not generating any custom.
Kingfisher Rubber
Kingfisher Rubber had originally had their website designed in 2001 and it was now looking a bit dated. The website had never been marketed or optimised for search engines and was only used as a reference point to show their product range. It wasn't used as an effective marketing tool for the business.
The website could only be found in search engines by searching for the company name, not by searching for any of the company's products or ranges.
They now wanted to take better advantage of their web presence, bring it up to date and improve their success with it.
Strategy
The original website no longer matched the company's branding so the site was completely redesigned and based on the company's image, colours and branding. The new website was initially search engine optimised to provide a base for an ongoing optimisation strategy.
The original website was quite generic and did not list any of the company's products in great detail. So the website content was expanded to ensure that all of the key products had their own dedicated page, detailing the product specifications.
As with any website redesign and restructure, it was important to make sure that any reputation that they had built up with the search engines was migrated and not lost in the transition. So "301 redirects" were configured to forward all of the old URLs to their new equivalents.
A small scale search engine marketing strategy was initiated to improve the natural rankings of the website over a range of keywords.
Results
Almost immediately there was a significant improvement in visitor numbers and within 6 months visitor numbers had tripled. Visitor numbers are now continually rising.
Search engine rankings have significantly improved with page one rankings for most of their primary terms, including several number one and two rankings.
Whereas the original website was only really useful as a reference website to direct customers and prospects to, the new website is now generating several new leads each month.
The introduction of a content management system means that it is now straightforward to add new content to the website and to keep it up to date.